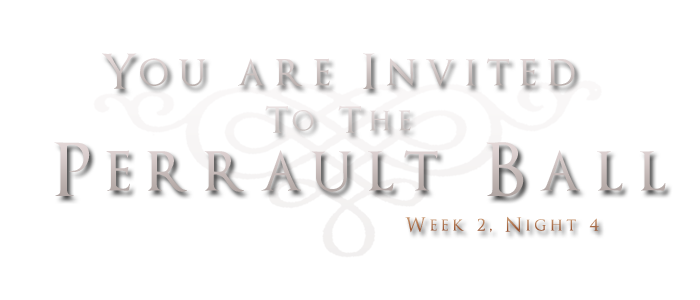 House Perault
is hosting a ball on Night 4 of the current cycle, and all
noble
characters are invited! Because the Perraults do not have a keep of their own, they have leased the use of the best public ballroom money can buy, located in the Silver Quarter. They might not be a Great House, but between their economic stability and their strong ties with powerful Great Houses, the Perraults have a respectable standing within Luthadel. Theirs is not a ball to miss, especially for the up-and-coming houses who are trying to make it big!
Will
you
be there? Post here to RSVP, and to make plans with other characters! Do you want to bring a date? Find one here! Want to plan your characters' hijinks in advance? Find a partner in crime and mischief! And most importantly, have fun!
Note: The Perrault Ball is 100% Admin-certified rebellion-free. There will be no pesky rebel attacks - or Inquisitors! - at this ball.
The Guest List
Sebastien Perrault

Emilia Hasting

Chella Devinshae

Delissia Arnell

Lucille Deveaux

The Four (Daeric Vaudin, Jalen Domaille, Winchester Duchemin, and Frederin Damerell)

Aldwin Tekiel

Gaston and Amorette Bouchard

Camille Deveaux

Nevan Venture

Wilor Zerrung

Warren Proulx

Votir Zerrung (Maybe with Zella Calomine?)

Zella Calomine (Maybe with Votir Zerrung?)

Silvan Calomine

Adolphus Lekal

Marion Lebroux

Renaud Deveaux

Rosalie Deveaux

Renette Deveaux

Winston Elariel

Aldric and Adala Venture

Broderick Venture

Ulrich and Niklaus Venture

Jasun Vallace, under the alias of Jasun Allard

Caden Hasting and Eliza Fathvell

Lysette Hasting

Talyn Calomine

Bernard Urvon

Lorena Elariel
Maybe Attending:
Janus Tekiel

"Lord Clemence" (EruSaar)
Edited by Noelle, 08 September 2014 - 04:03 AM.